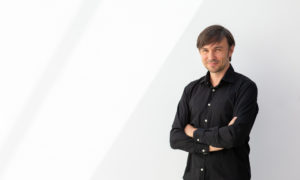 My name is
Lukáš Morávek
and I have been an online marketing specialist for over 16 years.
I began working in online advertising back in 2004 when I started working at Google's European online headquarters in Dublin, where 
I was responsible for managing online accounts
of mid-size to large-size companies, including agency accounts.
In 2007, I transferred to Prague where I participated in the establishment and growth of Google Czech Republic's in-country sales and marketing operations.
 As a Google's in-country business relationship manager, I functioned as a point of contact for both advertizing agencies and large business clients.
Since 2009 I have been providing my expertise in online marketing under my own brand agency PPC Consulting.
 I passed the Google Advertising Professional exams internally in Google in 2005 as well as on my own again in 2010 and in 2011 (latest acquisition in 2020)  and I attained the certificate of Google AdWords Qualified Individual, both for Search and Display advertising, at the same time I fulfilled the criteria to become a  Certified Google Partner.
More information about my experience is available under my  LinkedIn profile